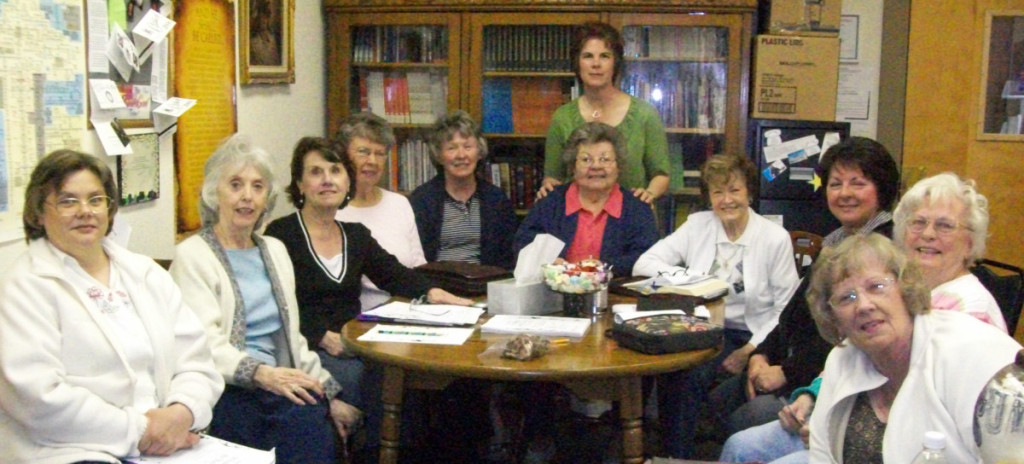 A variety of Bible study and educational opportunities are available for adults at the First Presbyterian Church of Elko.
Adult Sunday School
During the Sunday School hour starting at 9 a.m., adults are encouraged to join a stimulating study group in one of the church's meeting rooms. Many group members use the New International Version of the Bible, but other versions are also represented. Bibles are available for those who have not brought their own. The Believe curriculum is currently being used, which has books and study guides for all age groups. These sessions typically feature a video presentation followed by discussion.
Other adult Sunday School sessions are also occasionally offered. There is no pressure to attend a study series exclusively or regularly, nor does the format of any adult Sunday School sessions require attendance at previous sessions to gain insights and information from the current session.
Adults and teens are invited to attend any of these educational offerings as frequently as their personal schedules and interests permit.
Bible Study
Morning Bible Study is currently being held every Wednesday at 9:30 am to 10:30 am at the church. This is preceded at 9 a.m. by a half hour of Tai Chi. Everyone is welcome to attend one of both of these activities.
A women's Bible study group is sometimes also offered. Call (775) 738-3430 or submit a request on this website's contact form for a schedule of current Bible study groups and topics.
Mothers of Pre-Schoolers (MOPS)
MOPS of Elko/Spring Creek meets on second and fourth Wednesdays of each month (September through May) at 9 a.m. in the church's Fellowship Hall. The group currently averages 20 mothers and approximately 25 children (ages birth to 5 years old) with at least 1-2 new mothers visiting the group at each meeting. Meetings have a devotion, speaker, craft, and time for discussion. During each meeting, MOPPETS childcare is offered in the church's nursery featuring a Bible lesson, a craft, snack time, and free play. All moms with kids (ages birth through kindergarten) are welcome to attend MOPS meetings. For more information, contact Becky Schaffner, MOPS Coordinator, at (775) 753-7330 or (775) 560-3582 or submit a MOPS information request via this website's contact form.
Dave Ramsay Financial Peace University
We all need a plan for our money. Financial Peace University (FPU) is that plan! It teaches God's ways of handling money. Through video teaching, class discussions and interactive small group activities, FPU presents biblical, practical steps to get from where you are to where you've dreamed you could be. This plan will show you how to get rid of debt, manage your money, spend and save wisely, and much more!
Charlyn Van Slyke will lead the next series of FPU classes at First Presbyterian Church of Elko starting on Tuesday, Sept 20, 2016, at 6 p.m.. The group will meet weekly on Tuesdays, ending Nov 15. Cost is $102.30 for FPU membership and the 9-session class. One membership with materials can be used by you and your spouse. Advance registration is preferred so that you receive your books and class materials before the first class. For more information or to register for the class, click here. Contact Charlyn Van Slyke with any questions or to learn when the next series of classes will be scheduled.