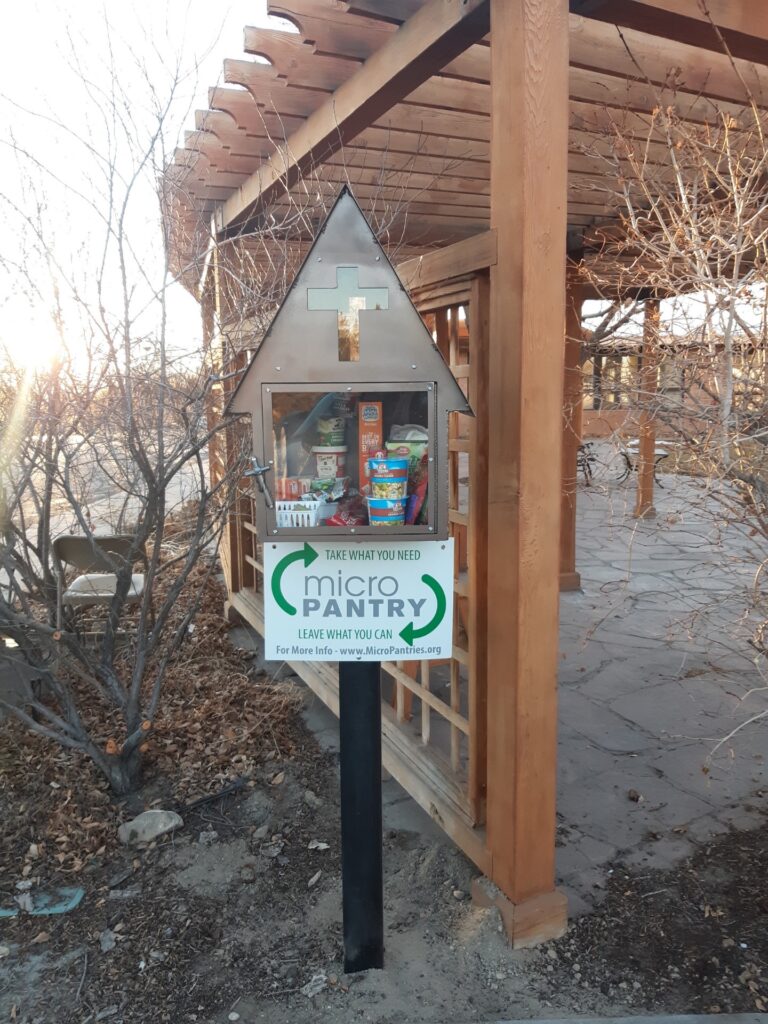 The First Presbyterian Church of Elko conducts community outreach through a variety of projects and opportunities.
Birthday Party for Jesus
The Session's Christian Education Committee sponsors an annual Birthday Party for Jesus at the church during fellowship one Sunday in December. Birthday cake is served, and members of the church family are encouraged to bring unwrapped infant gifts to the party. These gifts are donated to the hospital to be given to newborn infants in need.
Christmas Gift Tree
Each December, the church puts up a tree in the fellowship hall containing wish list tags for individuals who may not have the means to have their Christmas wishes fulfilled without our church's help. Church family members are encouraged to pick a tag or tags from the tree and purchase one or more of the gifts that person would like to receive. Sizes and color preferences are usually also provided. These purchases are then wrapped with the gift tags attached and brought to the church fellowship hall by a specified date. Volunteers from the church then deliver the anonymous wrapped gifts to the individuals in time for Christmas.
Smith's Discount Card Donations
Church family members are encouraged to add their Smith's discount card numbers to the church's Smith's Grocery account so that the church will receive a percentage of the amount each registered member spends at Smith's. This in no way affects the discounts members receive personally when they use their Smith's cards. The money Smith's sends the church quarterly is used for Mission Committee projects. To add your card number to the church account at Smith's, contact  the church secretary at (775) 738-3430.
Helping Those in Need
Many church members and friends give their time and talents to support organizations that  give to children and the needy in the Elko area. These efforts include donating time to FISH (Friends In Service Helping), Underdog Ministries, and the Ruby Mountain Resource Center.
The church also serves as a collection point for donations to its (on site) micro pantry, FISH, and the Committee Against Domestic Violence (CADV) of non-perishable food and grocery items. Donations of this type should be placed in the basket outside the church office. Volunteers will deliver them to FISH, Underdog Ministries, and CADV.