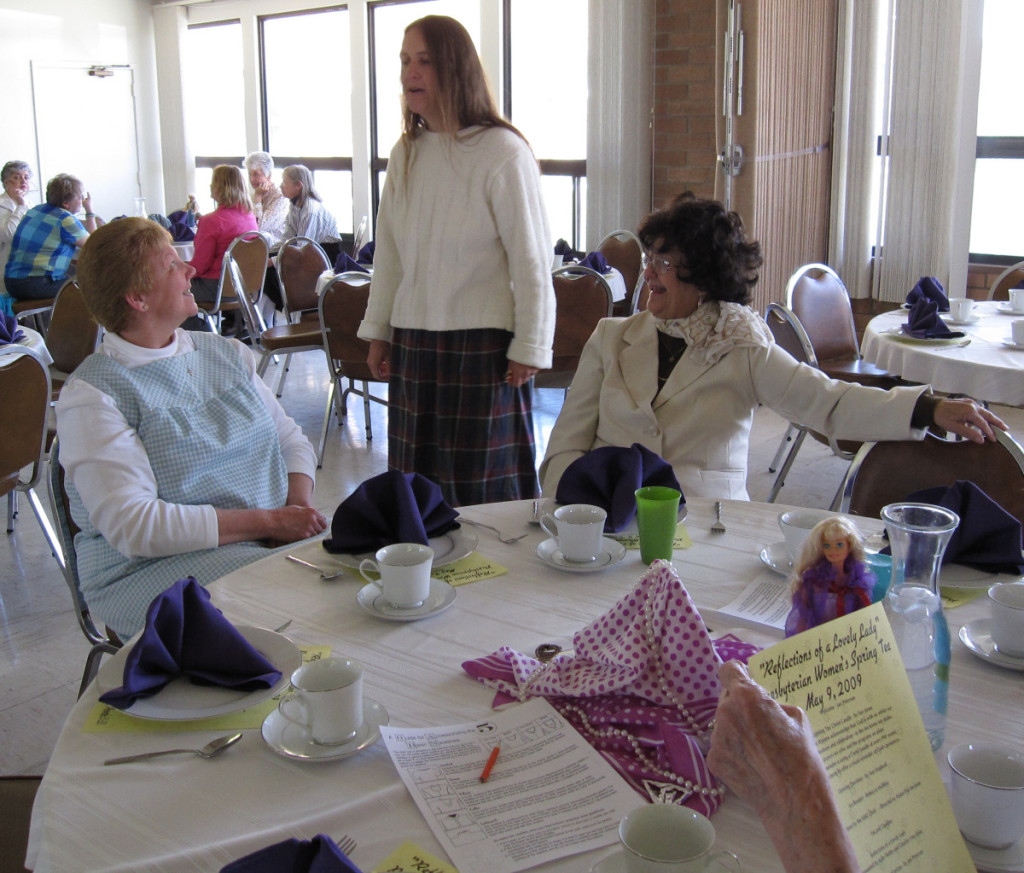 Forgiven and freed by God in Jesus Christ, we commit ourselves to nurture our faith through prayer and Bible study; to support the mission of the church worldwide; to work for justice and peace; and to build an inclusive, caring community of women that strengthens the Presbyterian Church USA and witnesses to the Presbyterian Women  promise of God's kingdom.
–Presbyterian Women Purpose
The First Presbyterian Church of Elko's chapter of Presbyterian Women (PW) offers women a variety of opportunities to become involved socially and in study, service, and outreach projects. Every woman in the church is a member of PW automatically.  The church currently has one circle, Joy Circle, and it enthusiastically welcomes new members.
Joy Circle meetings typically meet at 6:00 p.m. on the second Monday of each month during the school year.  Meetings include a devotional, fellowship, a Bible lesson based on the annual class offered by Presbyterian Women Horizons magazine, and refreshments. Group members take turns presenting the meeting components. A brief discussion of current Presbyterian Women's mission projects is also shared. It is not necessary to bring Bibles to Circle meetings, as all study materials are available at the church.
This chapter of Presbyterian Women also organizes and  hosts events for the public and/or the church family, including a yard sale.
For more information about Presbyterian Women and its various groups and activities, contact the church.