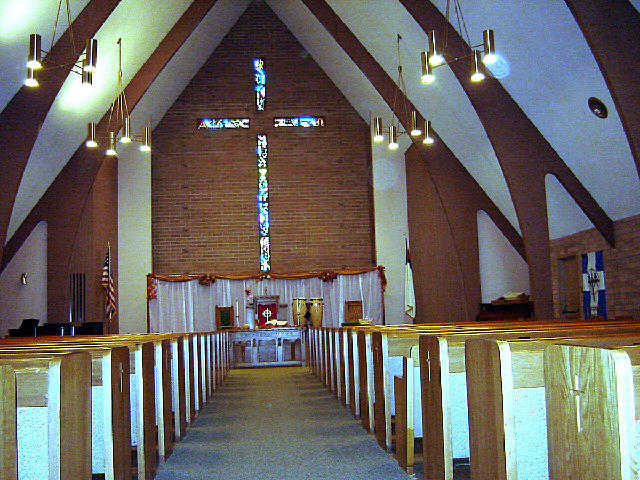 The Session's Stewardship Committee encourages and facilitates a steady inflow of funds and resources to support the First Presbyterian Church of Elko and its activities. The committee conducts a stewardship drive in early fall of each year. Stewardship is a year-long program, however. Anyone can make a monetary pledge or offer their services or resources at any time. Giving of your resources and talents is a very personal thing between you and God, as it is one of many ways to worship God. Church members are not expected to tithe (give a certain percentage of their annual income to the church), though this is one way to determine the amount you choose to give to the church each year.
Making a monetary pledge typically involves filling out a form stating how much money you plan to give to the church on a weekly or monthly basis over the course of the coming year. Pledge forms are available from our pastor or the Stewardship Committee members. These forms are typically distributed at least annually with the church bulletins for Sunday services.  Submitting your pledge helps the Session know what income can be expected so it can establish the church's annual budget. Pledges of time, goods, services, and/or talents are also welcome at any time.
Each year, those who regularly attend this church are offered a box of weekly envelopes in which to put their monetary offerings and pledge amounts for collection during Sunday services. The bookkeeping staff track the source and amounts of offerings and send each regular attendee a year-end statement to use for tax purposes. These envelopes are provided as a convenience; they are not required to for an offering to be placed in the collection plate. Checks should be made payable to "First Presbyterian Church."
Each one should give, then, as he has decided, not with regret or out of a sense of duty, for God loves the one who gives gladly. And God is able to give you more than you need, so that you will always have all you need for yourselves and more than enough for every good cause. –2 Corinthians 8: 7-9
For more information or to request a pledge form, call (775) 738-3430 or use this website's contact form to submit a request. Donations may also be made via the church's Facebook page.