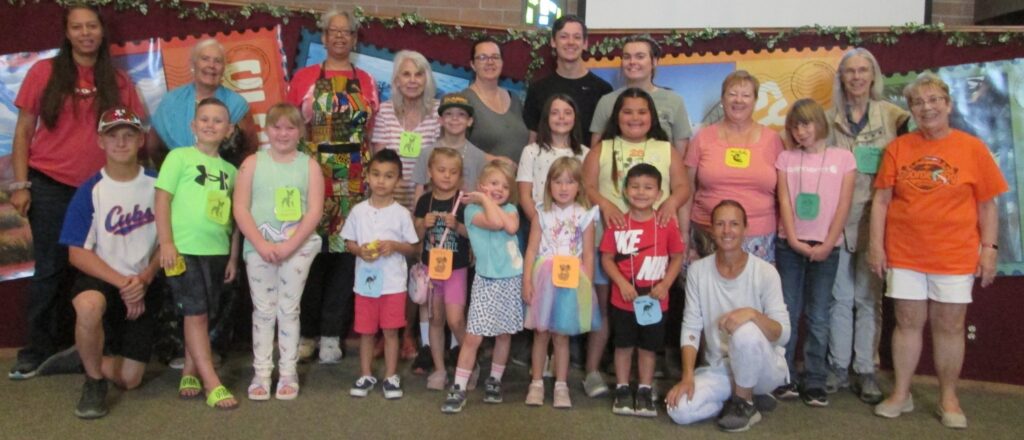 First Presbyterian Church of Elko prides itself on its programs for youth of all ages. These programs also offer opportunities for adults in our church family to share their gifts to help nurture the children and youth in our congregation.
Sunday School
Classes available from 8:45 to 9:15 a.m. in the church classrooms. Check with a Head Deacon for availability. 
Nursery Services
The church nursery is open for infant and toddlers ages 6 weeks through 3 years each Sunday during worship services 9:15 to 10:30 a.m. Please ask one of the greeters to direct you to the Head Deacon when you arrive.  Cribs, changing tables, and a children's bathroom are always available in the nursery during church activities.
Youth Groups
Our church has Youth Group meetings on the first Sunday of each month at 5:00 in the Fellowship Hall. Call (775) 738-3430 or contact the church via this website's contact form to request a current schedule of activities planned for our youth.
Boy Scouts
For information about Boy Scout opportunities, call (775) 738-3430 or contact the church via this website's contact form.
Rev. Ralph C. Bolin Memorial Scholarship
Reverend Ralph C. Bolin was a former pastor at this church. At the time of Ralph's passing in 1996, monetary gifts were given to Elko First Presbyterian Church in his memory.  A committee was established and it was decided to remember his Ministry of serving, loving and caring through the Reverend Ralph C. Bolin Memorial Scholarship.
Scholarship Application Forms for the current year's scholarships will be available in the Church office by March 1. The most recent form is available via download using the link below. All instructions on the application MUST be followed. Applications MUST be submitted in ONE sealed envelope and received by noon on Friday, April 15 of the current year.  Application envelopes can be delivered to the Elko First Presbyterian Church office or mailed to: FPC at 1559 Sewell Dr., Elko, NV 89801.
This scholarship, of up to $1,000, is open to anyone with an affiliation to Elko First Presbyterian Church.  One does not need to be a "new graduate" to apply. It is open to all who are seeking to continue their education.  For further information and questions please contact Barbara Pearson at 775-738-3796.