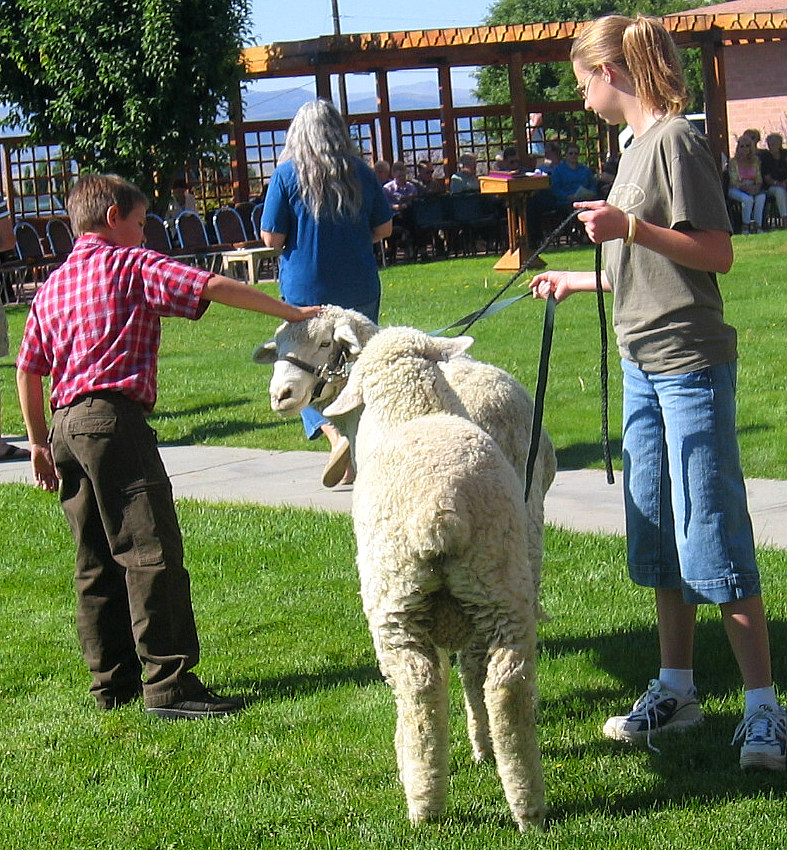 The First Presbyterian Church of Elko conducts outreach through a variety of mission projects.
Mission donations are spent on special needs in the community, country, and world. In the past, the Session's Mission Committee has used that money locally to help the Committee Against Domestic Violence, Horizon Hospice, the Ruby Mountain Resource Center, Family Resources, and the Salvation Army. To reach out beyond the local community, the Mission Committee has contributed funds to a Presbyterian bicycle mission in India, FIRM (a refugee mission in Fresno, CA),  Presbyterian Disaster Assistance, and other projects. For more information about Presbyterian Disaster Assistance worldwide, click here.
The church's Mission Committee meets monthly, immediately after the fellowship time. Anyone interested in the church's mission activities is welcome to attend these meetings.
Special Offerings
The church supports Presbyterian Church (USA) national and foreign mission projects by participating in its April One Great Hour of Sharing and its Christmas Joy Offering. Regular church attendees will find special envelopes for these offerings in their box of weekly offering envelopes.
Heifer Project International
The church annually participates in this international project  that uses donations to purchase farm animals to donate to individuals in underdeveloped countries and/or disaster areas. To raise money locally for this project, the Heifer Project committee sponsors a Heifer Brunch in September. Preceding the brunch, the Sunday church service is held outdoors and is attended by a variety of farm animals in addition to the congregation. The animals represent the various types of animals that the event's free- will offering  will purchase. In the last ten years, Elko First Presbyterian Church has sent more than $35,000 to this worthwhile project. For more information about Heifer International, click here.